BEACON TRANSCRIPT – A team of researchers were able to enjoy a special show put up by fireworks at an atomic scale. This happened after they brought a boson at temperatures below zero, and the beautiful display of mini-fireworks brought to life an entirely new type of quantum behavior.
The boson collision left shiny micro fireworks behind
Before this experiment was performed, researchers thought they knew how a quantum environment worked. However, when they dropped the temperature of bosons really close to the absolute zero, the unusual atomic fireworks appeared.
This state they brought the bosons to is also known as the Bose-Einstein condensate. When the temperature gets so low, all bosons condensate and clutter together into a single identical quantum state. After they did this, researchers introduced a magnetic field in the environment, and the bosons' balance was disrupted.
The field caused the bosons to move, clash with each other, and release some small particles of condensate. However, these particles appeared to researchers as bright fireworks. This sparked the interest of the researchers, who took a closer look at the phenomenon. Afterwards, they also observed how the bosons, instead of moving around randomly, grouped into uniform clusters and moved together.
The fireworks brought out another important discovery
Therefore, the flashy atomic fireworks led to the discovery of an unexpected quantum behavior. Anyone would have thought those clashes would cause a disordered behavior among the bosons. In contrast, they exhibited the exact opposite.
This discovery is major for the understanding of other quantum systems, and also for the development of many microscopic applications. By launching a boson in a certain direction, many others will follow it in an orderly fashion, which might give a significant boost to a micro signal. The Bose-Einstein condensate state is already widely studied, and has dozens of possible uses.
The study has been published in the journal Nature.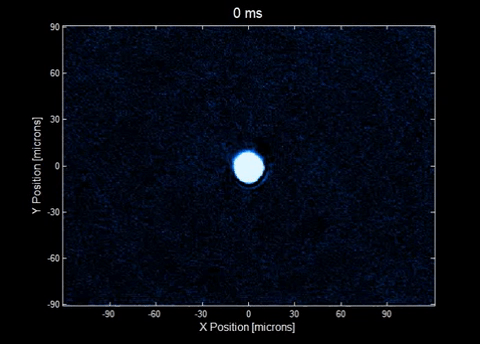 Image Source: Pexels